The ChelonianGall webchat for CodinGame takes the form of an user script.
In order to use it, you first need to add a script management extension to your browser.
The most used are Tampermonkey and Violentmonkey.
At least one of them is supported by most of the modern browsers.
Once the extension installed, follow that link and click "Install this script".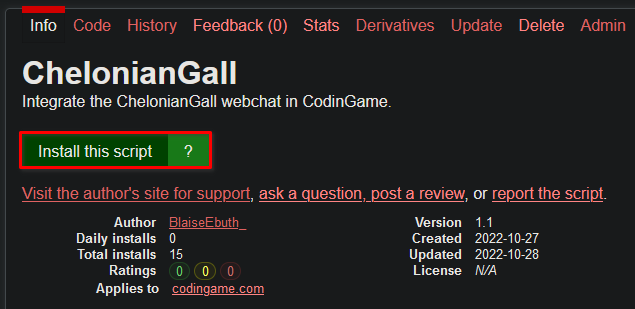 In the window that shows up simply click on "Confirm the install". Note that the presentation and text may vary depending on your browser, extension and language.

Once this done, simply go on CodinGame and you will see the ChelonianGall webchat on the right.